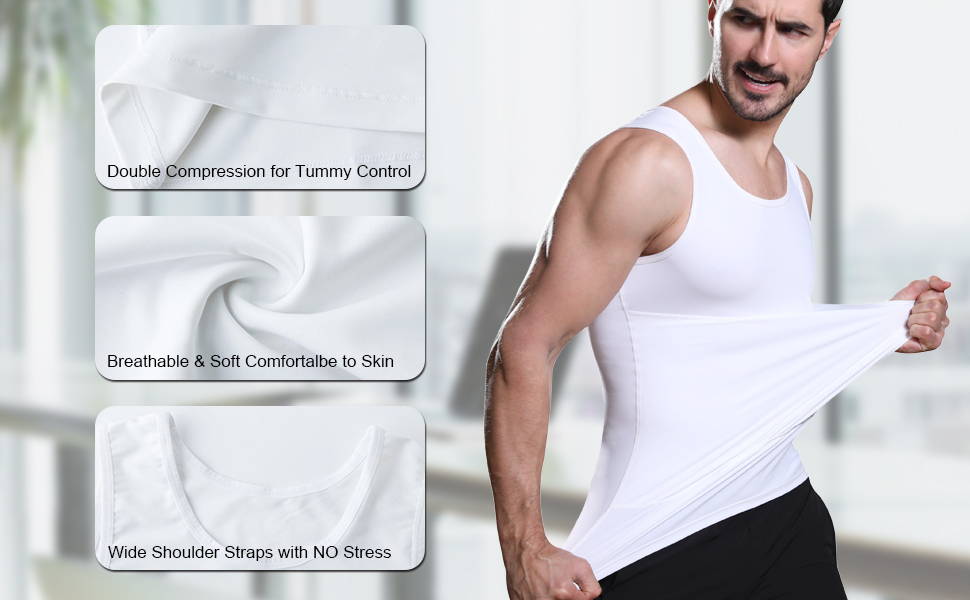 MEN'S SHAPER VEST
PRICE – 330GH₵
Size – 3XL 2XL XL L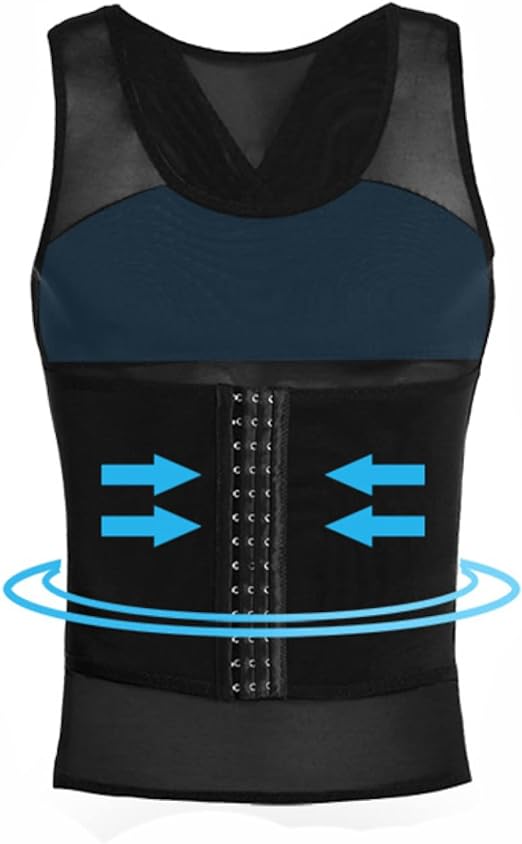 Product Description
Men's Breathable Compression Shirts – Fitness Slimming Shapewear Undershirt

Material: Nylon + Spandex

Color: Black, Skin

Product Features: Breathable, compression, stretch, skin-friendy

Main Functions: Hide "man boobs" and tighten "beer belly"

Season: Spring/Summer/Autumn/Winter

Package include: 1pc Compression Shirt

Occasion: Casual, Work, Office, Vacation, Dating, Holiday, Shopping, Wedding, Parties.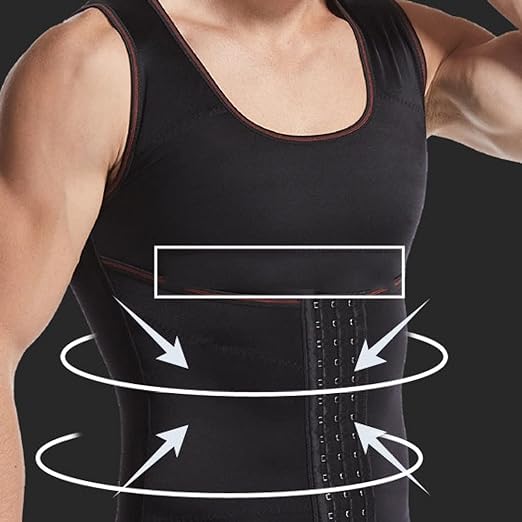 About this item
TIGHT FABRIC: Men's slimming compression shirt adopts tight & elastic fabric to provide comprehensive coverage and tight compression for "beer belly", with flat abdomen and smooth overall contour.
BODY SLIMMING ASSISTANT: Effectively shaping your chest, waist and belly. Our men's body shaper compression shirts are specially designed to reduce the appearance of "man boobs".
SHAPING EFFECT: This men's compression shirt can help you better shape the lines of your chest, waist and abdomen immediately. Its unique design can help you hide the "man's chest", slim the "beer belly" and make your abdomen firmer.
INVISIBLE UNDER ANY CLOTHES: This men's body shaper compression vest is invisible under all your clothes, such as suits, formal dress shirts, sweatshirts, T-shirts, polos and sweaters.
WARNING TIPS: This waist slimming underwear shapewear top can be washed by hand and hung dry.
The Peakedboo™ Shaper Tank is ingeniously designed to discreetly conceal and minimize the appearance of man boobs, providing a confident and streamlined look. Here's how it works:
The tank utilizes advanced compression technology, gently but firmly compressing the chest area. This compression helps distribute the tissue evenly, reducing the prominence of man boobs and creating a flatter, more masculine chest contour.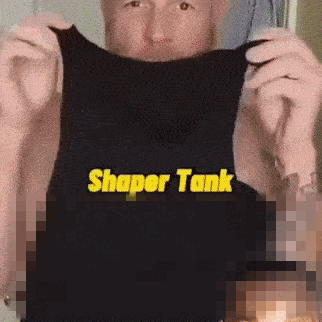 The Peakedboo™ Shaper Tank is a game-changer when it comes to tummy control, offering a combination of innovative features designed to provide maximum support and confidence:
 Engineered with specialized compression zones, this shaper tank gently but effectively compresses the tummy area. By applying gentle pressure, it helps flatten and shape the abdomen, creating a more toned and streamlined appearance.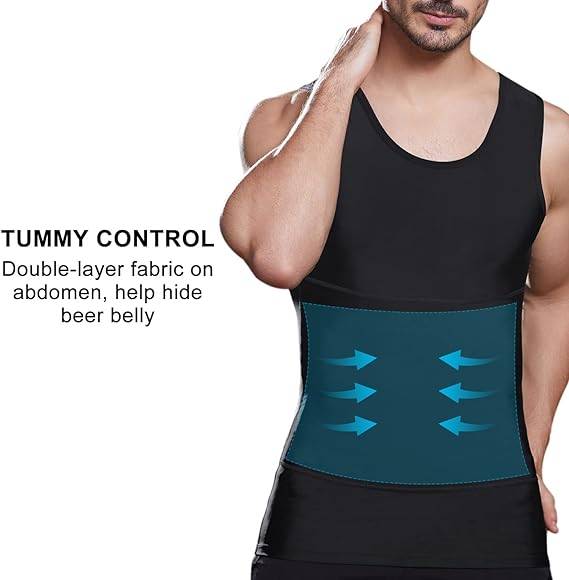 By providing support to your core, the shaper tank encourages better posture. Improved posture not only contributes to the appearance of a flatter tummy but also helps you look taller and more confident.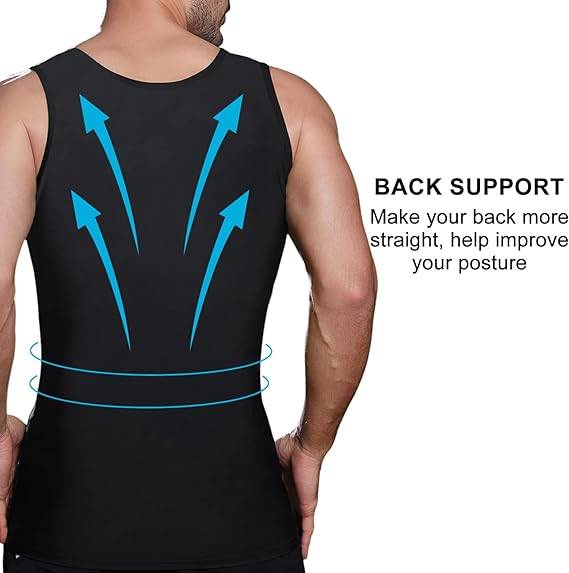 Seamless design: Made for convenience. Constructed to maintain padding in its place when worn and washed. Undetectable and invisible to the eye under all clothing.
Flattens beer belly: Flatten's curves, conceals muffin tops, rolls, and bulge throughout your chest and tummy while wrapping around your midsection to control your spare tire. Look slimmer instantly!
Comfortable: Gives you the control you need through your chest, sides, and tummy without feeling uncomfortably constricting. 
Hide unwanted belly rolls: Whether you're looking for a little more help hiding some extra pounds, increased flattening and support of your chest, or need medical compression garments, it's a great choice. You'll also look better in shirts!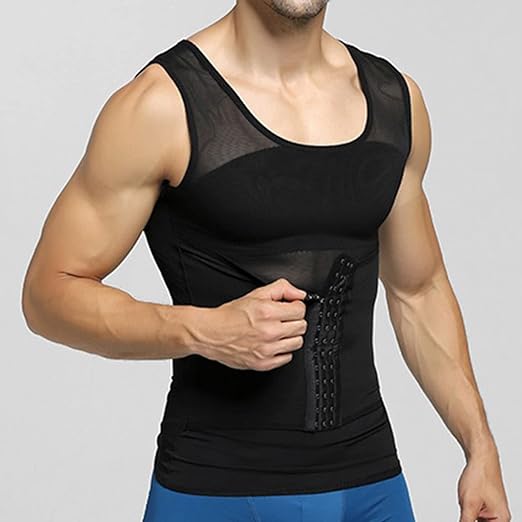 RELIEF WITHOUT SURGERY OR MEDICATIONS
☑️ Extra tight, yet comfortable to wear underneath any kind of clothes.
☑️ Perfect for post-surgery compression. 
☑️ Provides an immediate slim chest and mid-section appearance.
☑️ Does not lose its elasticity while wearing.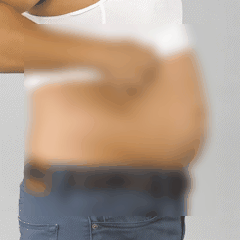 Benefits:
Instantly Shapes & Defines Midsection, Chest, Lovehandles & Thighs.

Hides Bulges, Bumps & Rolls throughout the body.

Greatly Reduces Gynecomastia (Man Boobs)

Improves Posture

Reduces Back Pain & Fatigue

Excellent Core Support

High Quality, Durable Material

100% Guaranteed Fit! – If our body shapers don't fit, Contact Us for an easy refund or exchange.
FAT BURNING ASSISTANT
This high-tech apparel supports your body both during and after your workout to minimize muscle damage. does not roll up and it stays in place pretty. corecraft™ Male Shaper Tank is specifically designed to reduce the appearance of Gynecomastia or "man boobs", and deal with "beer belly".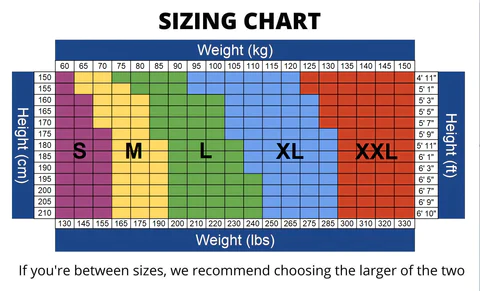 FILL THE FORM BELOW TO ORDER
Please do not fill the form if you are not ready today. you can pick our number and call when you are ready. we have limited stock, too.
PAYMENT IS ON DELIVERY WITHIN ACCRA.
PAYMENT IS BEFORE SENDING OUTSIDE ACCRA.(if we are percelling out to you, you confirm your percel from the percel office and effect payment. sorry for any inconvenience this might cause you.)